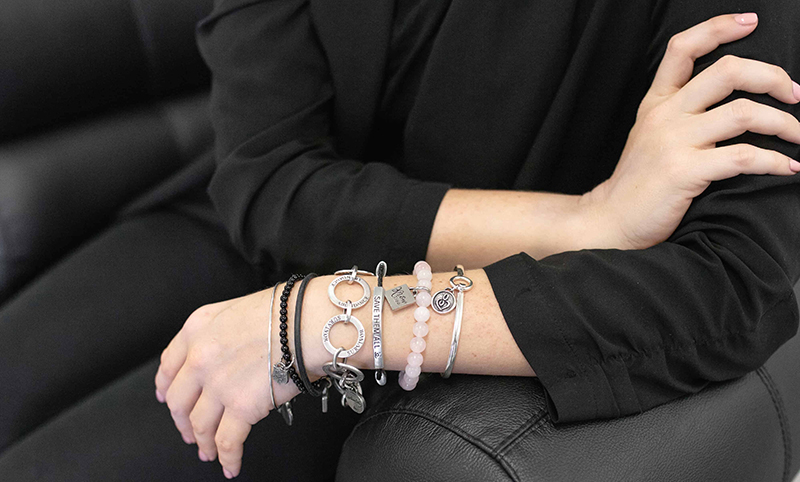 TOPIC: CAUSE MARKETING | 4 MIN READ
This guest blog is written by Kay McDonald. Kay is the Founder and CEO of Charity Charms. She is on a mission to use charms as a force for good. Charity Charms is an industry leader in custom cause jewelry and accessories. Connect with her on LinkedIn.
Throughout our lives we hear many stories. Whether they come from our parents, classes, or from strangers we encounter, we all take something with us from these interactions. The reason these moments stick with us is because of the art of storytelling. When you have a passion for a cause or an organization and the work they do, you want to share it with the world. Cause jewelry featuring your logo elevates your brand and allows you to carry your story further.
Here are 3 reasons you should use custom cause jewelry to tell your story.